Street Scape redesign - Pedestrian pathways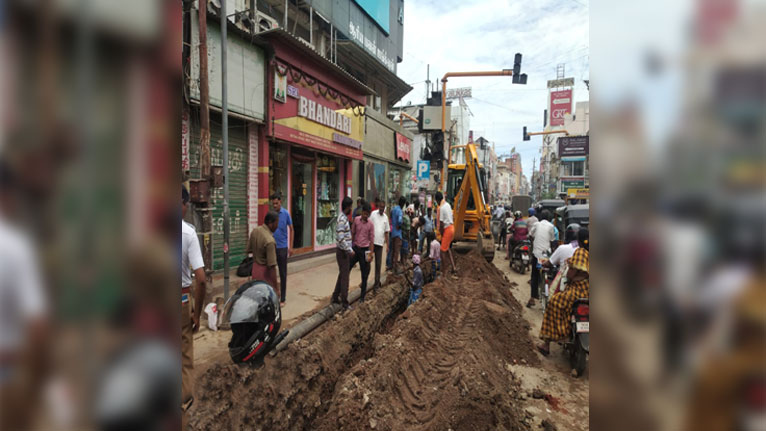 | S.No | Title | Project Cost | Physical Progress | Remarks |
| --- | --- | --- | --- | --- |
| 1 | Street Scape redesign - Pedestrian pathways | 50.21 | 100% | - |
Streetscape Redesign - Rs. 50.21 Crore.
The project covers East Maasi street, West Maasi street, North Maasi street & South Maasi street to a length of 3.39 Km.
Streets will be designed by giving priority to pedestrians and disable friendly.
Underground utility duct for optical fiber cables, Electricity cables, Telecommunication cables
Construction of Storm Water Drain (either one side or both sides of the street). SWD system comprising of primary, secondary and tertiary drains.
Laying Water Supply and UGD (wherever necessary) lines.
Decorative street lights
Provision of street signs
Provision of road markings
Street junction will be designed properly for smooth vehicle flow and will be improved for pedestrian comfort and safety.
Retrofit footpath so as to accommodate different type of users without any stumbling block. It is proposed to widen the footpaths providing user friendly and aesthetically appealing surface finish to the footpath along with kerbs, provisions for new utilities etc.
Project status: Work in progress