Heritage Development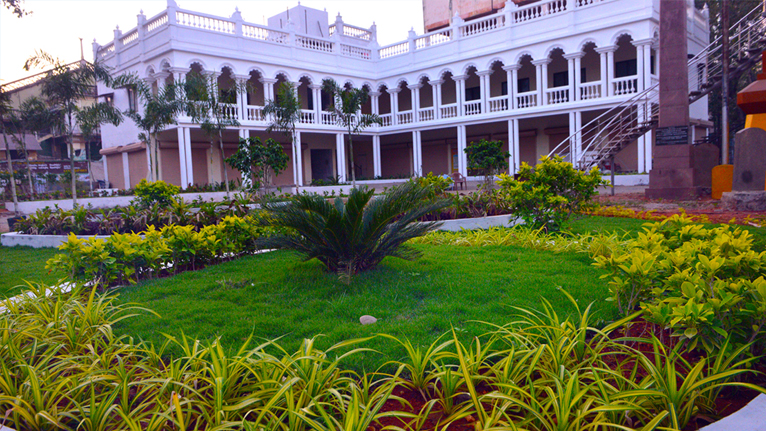 | S.No | Title | Project Cost | Physical Progress | Remarks |
| --- | --- | --- | --- | --- |
| 1 | Heritage Development | 42.65 | 100% | - |
Heritage Development - Rs. 39.90 Crore.
To highlight the heritage of the city to tourists and create better awareness among the local residents. The heritage walk shows the exact route, so that tourists may go for the walk on their own.
Madurai being a heritage and cultural city it is necessary to improve all heritage sites to attract tourist. Hence the Heritage Improvement works to be taken in the following heritage location is ABD Area.
| S.No | Name of Work | Estimate Amount(Rs.In Crores) |
| --- | --- | --- |
| 1 | 2 | 3 |
| 1 | Creation of Arrival Plazza & Heritage Bazaar at Jhansi Rani Park (South & West Entry) | 2.45 |
| 2 | 2 (1A) Improvements of four Chithirai street (1B) Improvements of Meenakshi park. 8.58 | 8.58 |
| 3 | Relocation of Pudhumandapam shops to Kunnathur Chathiram | 7.13 |
| 4 | Linking of Hertiages Sites through Heritage Route 14.36 | 14.36 |
| 5 | Restoration of Villakkuthoon and Pathuthoon | 0.41 |
| 6 | Restoration of Thirumalai Nayakar Mahal Surrounds 3.51 | 3.51 |
| 7 | Ornamental Streetlight pole with LED fittings and Revitalization of Meenakshi Temple Surrounds and Meenakshi Park and linking of Heritage site through a Heritage Routes | 6.21 |
| | Total | 42.65 |
Project status: Work in progress
Restoration of Thirumalai Nayakkar Mahal Surrounds Work: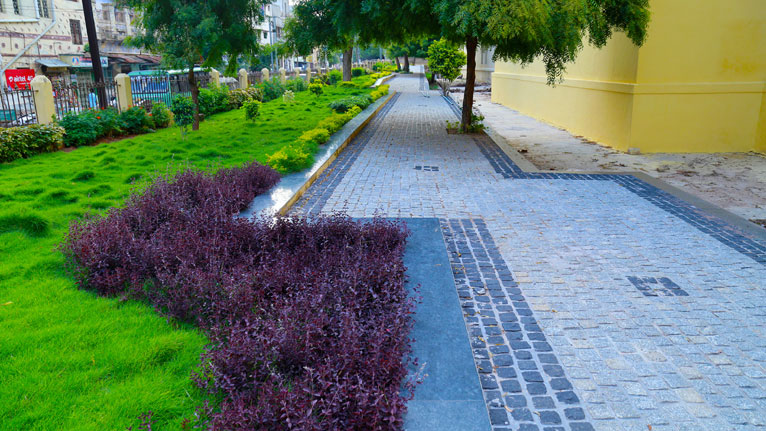 Project status: Completed
Improvements of Four Chithirai Street Work: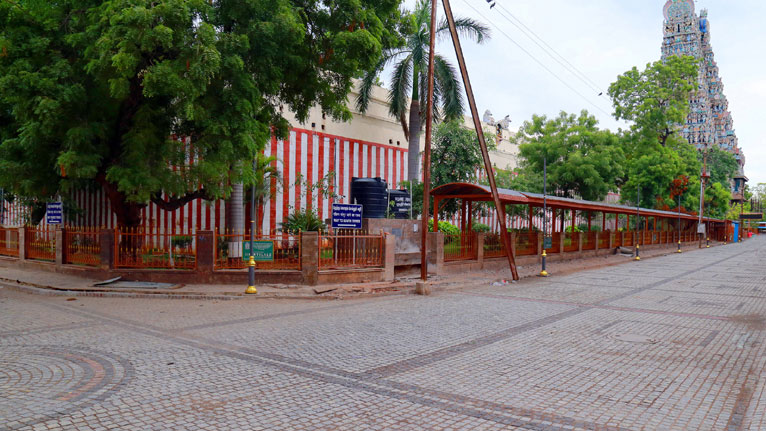 Project status: Work in progress
Restoration of Villakkuthoon and Pathuthoon Work: